✔️ Organize, classify, and relate information
✔️ View and access quickly
✔️Work remotely and as a team
✔️ Create content
✔️ Stores multi-format material (text, images, videos, and external links).
We build a new way of accessing collaborative information
We provide a platform of personalized therapies for the prevention or treatment of people with cognitive impairment.
It allows families, professionals and caregivers, to carry out therapies from emotion and passion
Try here in the search engine for one of these words: jose, help, grandparents, wife, marriage, married, daughters, children, football, house, parents, potato, mom, brothers, music, tastes, likes, fishing, football Enter some element of the network by holding it down
"Artificial Intelligence as an ally of companies and individuals"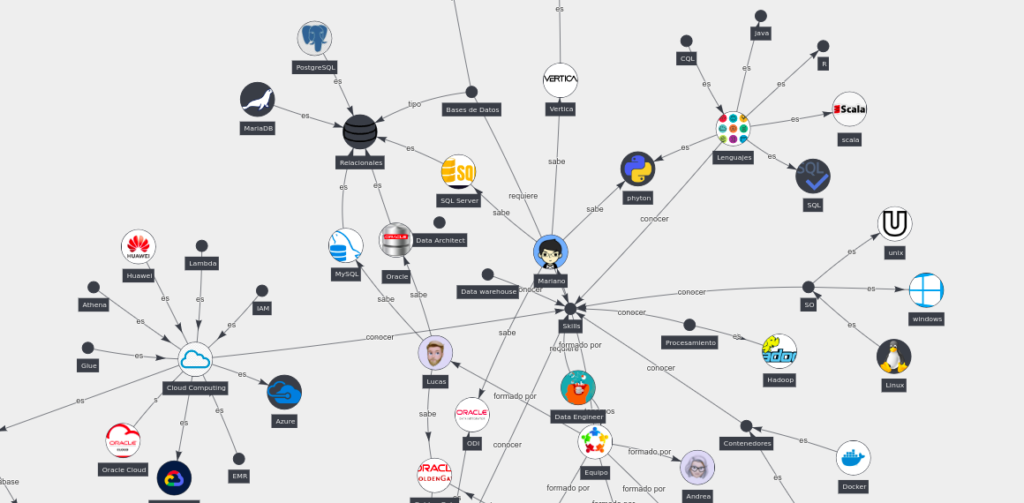 Recommendation systems, for example Learning Path define the Path of Learning, is to decide based on what we know and what we should know, it would be like having a NETFLIX of our learning and knowledge preferences, these same capabilities can be applied to all sectors. Use NeuralActions and apply the capabilities of the Recommendation Engine.
Register as a NeuralActions Member, start creating and collaborating!
Members have access to the full capabilities of NeuralActions to store their information network and share it for free. Storage above 250 nodes has a cost per node billed monthly (see pricing).
Our support for #COVID-19
We collaborate with providing accurate information, thanks to KUNAN.SA.
You can use AsistoCovid with the button on the bottom right.